Back End Web Development
OUR MAIN TECHNOLOGIES & SKILLS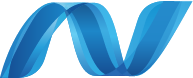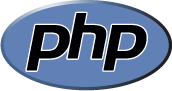 Welcome to Guru Technologies – Your Backend Web Development Experts in Utah!
At Guru Technologies, we specialize in providing robust and scalable backend web development solutions that power your digital infrastructure. Located in the vibrant state of Utah, our experienced team of developers is dedicated to building efficient and secure web applications that fuel your online success.
The Importance of Backend Web Development
In today's fast-paced digital world, a reliable and high-performing backend infrastructure is essential for the success of your web applications. While frontend development focuses on the user-facing aspects, backend development powers the functionality behind the scenes. It involves creating the server-side logic, database management, and integrations necessary to ensure smooth operations and optimal user experiences.
Our Backend Web Development Services
At Guru Technologies, we offer a comprehensive range of backend web development services tailored to your specific requirements:
Server-Side Development: Our skilled backend developers are proficient in various programming languages such as Python, PHP, Ruby, and Node.js. They leverage their expertise to build efficient server-side logic that handles data processing, business logic, and API integrations.
Database Design and Management: We specialize in designing and optimizing databases to store, retrieve, and manage your application's data effectively. From SQL databases like MySQL and PostgreSQL to NoSQL databases like MongoDB and Redis, we choose the most suitable solution for your specific needs.
API Development and Integration: We develop robust APIs (Application Programming Interfaces) that allow seamless communication between different software systems. Whether it's integrating with payment gateways, third-party services, or building custom APIs for your application, we ensure smooth data exchange and interoperability.
Performance Optimization: We understand the importance of fast and responsive web applications. Our backend development team employs optimization techniques, such as query optimization, caching mechanisms, and load balancing, to ensure optimal performance and scalability.
Security and Authentication: We prioritize the security of your web applications. Our developers implement industry-standard security practices, including encryption, user authentication, and data validation, to protect your sensitive data and ensure a secure user experience.
Why Choose Guru Technologies?
When you partner with Guru Technologies for your backend web development needs, you benefit from:
Expertise: Our team of experienced backend developers has a deep understanding of server-side technologies and frameworks. We stay updated with the latest industry trends to deliver efficient and future-proof solutions.
Collaboration: We believe in close collaboration with our clients. Our team works closely with you to understand your business requirements and provide tailored solutions. We value your feedback and ensure your vision is translated into a functional and scalable backend infrastructure.
Quality Assurance: We have a rigorous quality assurance process in place to ensure the reliability, security, and performance of your web applications. We conduct thorough testing and follow best practices to deliver exceptional results.
Timely Delivery: We understand the importance of timely project delivery. Our team follows agile development methodologies and adheres to agreed-upon timelines to ensure your web applications are launched on schedule.
Get in Touch with Guru Technologies Today!
Ready to empower your web applications with a robust backend infrastructure? Contact Guru Technologies today to discuss your backend web development requirements. We are passionate about building scalable and efficient solutions that elevate your digital presence and drive your business forward. Let us be your trusted partner in creating a powerful backend foundation for your online success!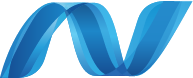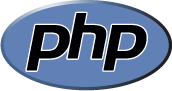 1645 E Hwy 193, Suite 103,
Layton, UT 84040
contactus@gurutechnologies.net