OUR SKILLS
OUR MAIN SKILLS
We've grown experienced in a very broad range of technologies and languages. We always stay up to date with cutting edge skills, but we also understand how important it is to be smart about employing the proper mix of cutting edge with tried-and-true languages and frameworks for long-term viability
FRONT END WEB
From flexbox, to the canvas element, we are up to date using the latest well-supported HTML5, and CSS3 browser features. We also work with a variety of frameworks/libraries to make developing beautiful frontends for web applications we build for our customers.








BACK END WEB
Whether you need an API, web app backend, or socket server, we can meet your needs. Each of the many backend languages has strengths and weaknesses. Backend is one of our strongest competencies as a company. Here are the languages we work with: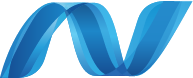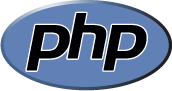 MOBILE DEVELOPENT
We are the top mobile app software development company in Utah.  We have large teams of both iOS and Android developers at our company that build native code apps as well as cross-platform apps.  We are especially proficient with Flutter, Google's cross-platform mobile development toolkit for iOS and Android.



CLOUD BASED
A cloud-based database system is a database that is hosted and managed remotely on a cloud computing platform, rather than being stored and run locally on a company's own servers or equipment. This means that users can access the database from anywhere with an internet connection, and the cloud provider is responsible for handling tasks such as scaling, backups, and security. Some popular examples of cloud-based database systems include Amazon Web Services (AWS) RDS, Google Cloud SQL, and Microsoft Azure Database. These systems can be used to store and manage a wide variety of data types and are often more flexible, scalable, and cost-effective than traditional on-premises database systems.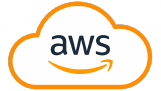 DATABASES
Databases are at the core of most of our work. We have a strong competency in database architecture, database management, and database optimization. When considering database architecture it's important to consider the scale of the application, whether replication or distributed technology is needed.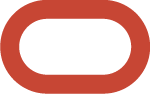 Data Warehousing and Business Intelligence (BI)
Other/Legacy Technologies
Microsoft Access Programming
Excel VBA Programming
FileMaker
Cold Fusion
C / C++
Win32
Visual Basic /

 

VB.NET
Perl
Rust
Scala
Lisp
Lua
Hack
VB Script
Visual FoxPro
Bash
CoffeeScript
Crystal Reports
Erlang
DB2
1645 E Hwy 193, Suite 103,
Layton, UT 84040
contactus@gurutechnologies.net