Cloud-Based Services & Solutions
OUR MAIN TECHNOLOGIES & SKILLS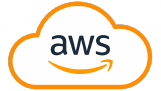 Welcome to Guru Technologies – Your Cloud-Based Database and AWS Experts in Utah!
At Guru Technologies, we specialize in leveraging the power of cloud-based databases and Amazon Web Services (AWS) to provide scalable, reliable, and secure solutions for your data management needs. Located in the thriving state of Utah, our skilled team of developers is dedicated to helping you harness the full potential of cloud technology and AWS to drive your business forward.
The Importance of Cloud-Based Databases and AWS
In today's data-driven world, efficient data management is crucial for businesses of all sizes. Cloud-based databases offer numerous advantages over traditional on-premises solutions, including scalability, cost-effectiveness, and enhanced data accessibility. Amazon Web Services (AWS), as a leading cloud computing platform, provides a comprehensive suite of services that allow you to build and deploy scalable and secure applications in the cloud.
Our Cloud-Based Database and AWS Services
At Guru Technologies, we offer a comprehensive range of services focused on cloud-based databases and AWS to meet your specific requirements:
Cloud-Based Database Solutions: We specialize in designing and implementing cloud-based database solutions tailored to your business needs. Whether you require a relational database using Amazon RDS (Relational Database Service), a NoSQL database using Amazon DynamoDB, or a fully managed serverless database with Amazon Aurora, we help you choose the right solution and ensure efficient data storage, retrieval, and management.
AWS Infrastructure Setup and Management: Our AWS experts help you establish a robust and scalable infrastructure on the AWS platform. We configure and manage AWS services such as Amazon EC2 (Elastic Compute Cloud), Amazon S3 (Simple Storage Service), Amazon VPC (Virtual Private Cloud), and more, ensuring secure and reliable hosting for your applications and databases.
Data Migration to the Cloud: If you have existing databases or applications hosted on-premises or on another cloud platform, we assist you in seamlessly migrating your data to AWS. We ensure minimal disruption and data integrity during the migration process, enabling you to take advantage of the scalability and cost-efficiency of cloud-based databases.
Data Backup and Disaster Recovery: We implement robust backup and disaster recovery strategies for your cloud-based databases using AWS services such as Amazon S3 and Amazon Glacier. This ensures that your data is protected and can be quickly restored in the event of data loss or system failures, safeguarding your business continuity.
Performance Optimization and Monitoring: Our team employs performance optimization techniques and monitors your cloud-based databases to ensure optimal performance and scalability. We leverage AWS services like Amazon CloudWatch and AWS Database Migration Service to monitor database metrics, identify bottlenecks, and proactively address performance issues.
Why Choose Guru Technologies?
When you partner with Guru Technologies for your cloud-based database and AWS needs, you benefit from:
Expertise: Our team of experienced developers has in-depth knowledge of cloud-based databases and AWS services. We stay updated with the latest advancements and best practices to deliver efficient and scalable solutions for your data management needs.
Collaboration: We believe in close collaboration with our clients. Our team works closely with you to understand your business requirements, recommend the most suitable solutions, and tailor our services to meet your specific needs.
Security and Compliance: We prioritize the security and compliance of your data. Our experts implement industry-standard security practices and adhere to data privacy regulations to ensure your data is protected and your business remains compliant.
Cost Optimization: We help you optimize costs by leveraging AWS's pay-as-you-go model and choosing the most cost-effective services for your specific requirements. Our team ensures efficient resource utilization and cost management to maximize your return on investment.
Get in Touch with Guru Technologies Today!
Ready to unlock the full potential of cloud-based databases and Amazon Web Services for your business? Contact Guru Technologies today to discuss your cloud-based database and AWS requirements. We are passionate about delivering scalable, secure, and cost-effective solutions that empower your data management and drive your business growth. Let us be your trusted partner in harnessing the power of cloud technology and AWS to take your business to new heights!




1645 E Hwy 193, Suite 103,
Layton, UT 84040
contactus@gurutechnologies.net