We have been working with School Improvement Network on enhancing their line of educational products for the last few months. They offer a wide range of tools for professional development and teacher training throughout the United States, Canada, and overseas.
School Improvement Network has just released an app we helped create for them which streamlines the process administrators go through to conduct teacher assessments in the classroom. Check it out here: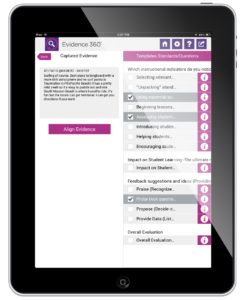 Coming soon from this partnership: a dynamic e-reader teachers can use to continue their professional development.
We created this app using Objective-C.