We decided to take our team to Startup Weekend Ogden in November. According to https://ogden.startupweekend.org/, the event is described as follows:
"All Startup Weekend events follow the same basic model: anyone is welcome to pitch their startup idea and receive feedback from their peers. Teams organically form around the top ideas (as determined by popular vote) and then it's a 54 hour frenzy of business model creation, coding, designing, and market validation. The weekends culminate with presentations in front of local entrepreneurial leaders with another opportunity for critical feedback."
After giving a winning pitch, Mike led our team (which included some other awesome entrepreneurs) on a project/application that would be able to facilitate Bitcoin transfers for the banking industry.
Below is a pic of a brainstorming session with our group.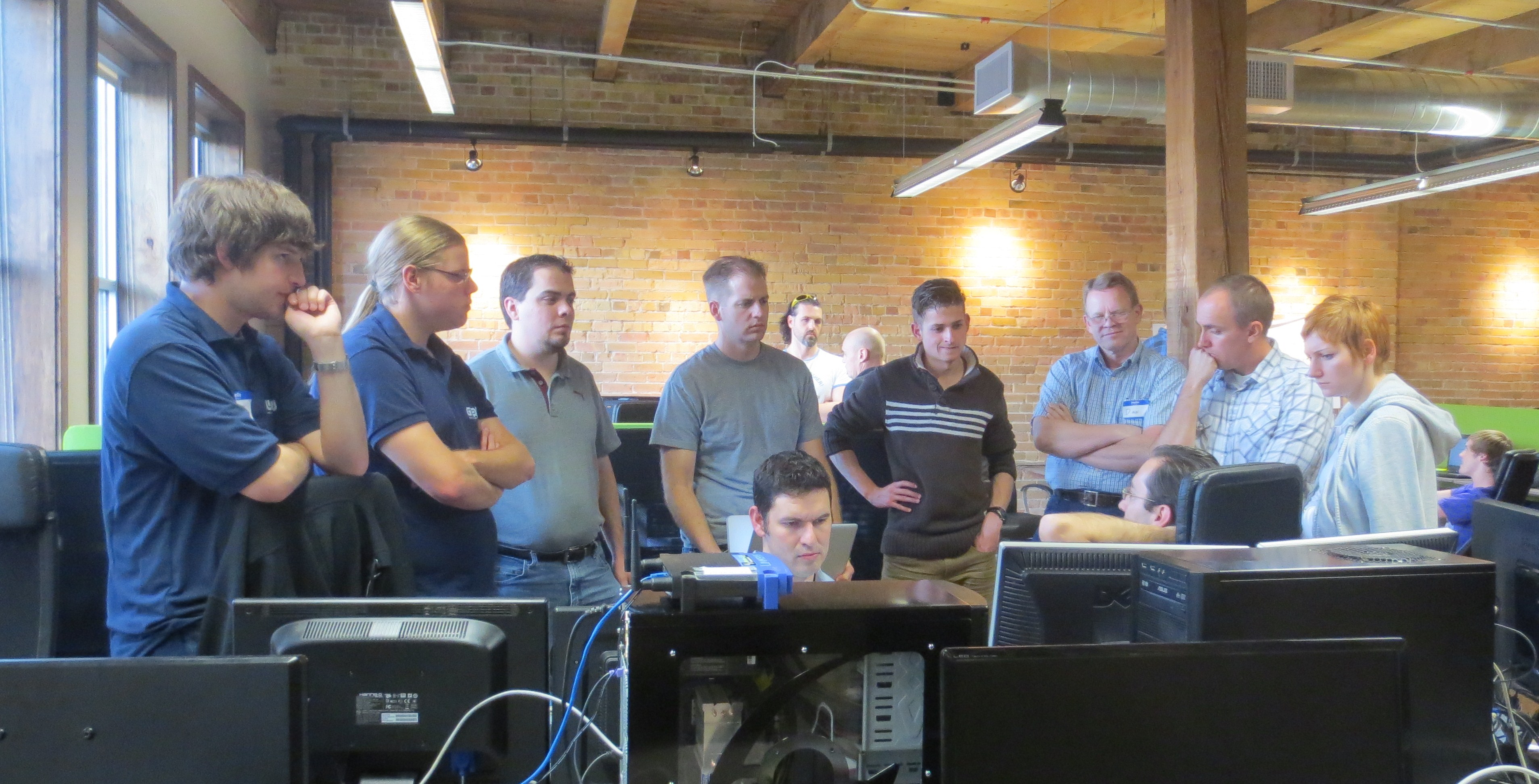 Pictured here are the Guru guys hard at work coding. These guys are incredible;  they did hardcore coding from morning to night the whole weekend! Good thing there was a constant flow of food and drinks provided by the event…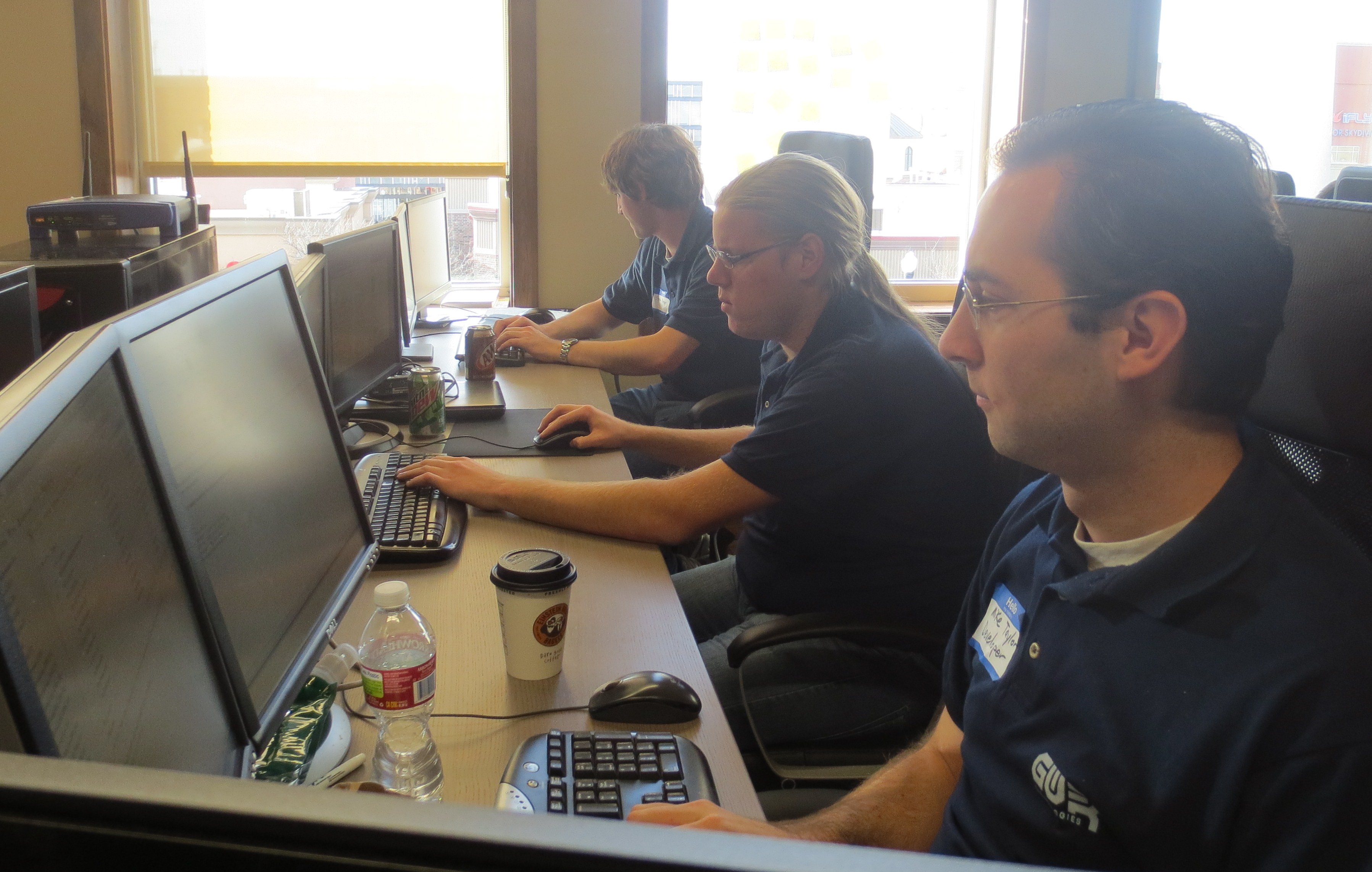 At the end of the weekend, we presented our working application! Its amazing what our team accomplished in just 54 hours. We took a concept, designed and built a system, received market validation and have a prototype to show. Go Team!